The graphic image below shows the counties from which Grainger formed and the counties that formed from Grainger.
The origin of this graphic is unknown.  No copyright infringement is intended.  We would appreciate knowing the designer's identity.
Click on the image to view a larger size.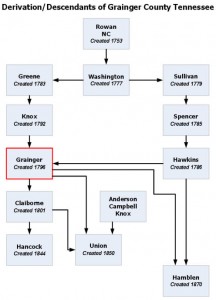 Leave a Reply
You must be logged in to post a comment.